As a Soldier, Leader and Lawyer, I have been honored to support and defend the rights of those who have been wronged. It was this belief of doing right that ultimately led to Crockett Law, PC. My primary focus has been upon representing those who have been harmed and holding insurance companies accountable for paying what they promised to pay if an accident or injury occurred.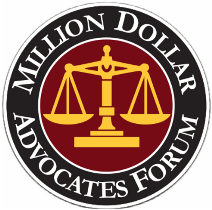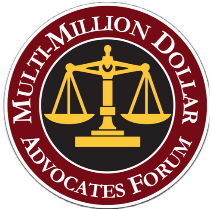 Brian's Military Background and Ongoing Service
My primary focus has been upon representing Texans who have been harmed in their community. We are not afraid to take on big corporations, insurance companies and their team of lawyers. In the military, we protect those who cannot protect themselves. At our firm, we bring that same mindset in to the practice of law. We will never give up. We will never accept defeat. We will never quit. My successes in court, settlements and mediations, on behalf of my clients, is tightly connected with my diverse background as a psychological operations specialist, commissioned officer and leader of Soldiers in the United States Army. Over the past decade, I have had the distinguished opportunity of serving this Nation during peacetime and combat operations overseas.
My military service began on April 23, 2001, as an enlisted Soldier in the United States Army Reserves. I completed basic training at Ft. Jackson, South Carolina, and psychological operations specialist training at the John F. Kennedy Special Warfare Center in Ft. Bragg, North Carolina. Following training, I was assigned to the 307th Psyop. in St. Louis, Missouri. As a member of the 307 Psyop, I completed the Army Basic Airborne School at Ft. Benning, Georgia.
In 2004, I commissioned as a Second Lieutenant in the Army Transportation Corp. Following my completion of the Transportation Officer Basic Course in Ft. Eustis, Virginia, I was assigned to the 28th Transportation Battalion in Mannheim, Germany as a Platoon Leader in the 68th Transportation Company. In 2005, I deployed to Al Asad, Iraq in support of Operation Iraqi Freedom. While in Iraq, I served as a Platoon Leader, a Forward Logistics Element "Officer-In-Charge," and a Supply and Service "Officer-In-Charge."
After returning from Iraq, I was reassigned to the 3-68th Transportation Company in Vicenza, Italy, where I served as the Detachment Commander. In July 2007, I transferred to the United States Army Reserves and assumed command of the 657th Transportation Company in Belleville, Illinois. In 2011, I completed the Logistics Captain's Career Course at Ft. Lee, Virginia. Upon completion, I was assigned to the 1st Brigade, Southern Training Division, 75th Training Command, as the Brigade Logistics Officer. In 2018, I was promoted to the rank of Lieutenant Colonel. I am currently serving as the Battalion Commander for the 383rd Quartermaster Battalion in El Paso, Texas.
My military awards and decorations include: the Bronze Star Medal, Army Commendation Medal (one-oak-leaf-cluster), the Army Reserve Component Achievement Medal, the National Defense Service Medal, the Iraqi Campaign Medal, the Global War on Terrorism Service Medal, the Army Service Ribbon, and the Army Overseas Service Ribbon.
I am a graduate of Southern Illinois School of Law and admitted to the State Bars of Texas, Illinois, Arizona and California.